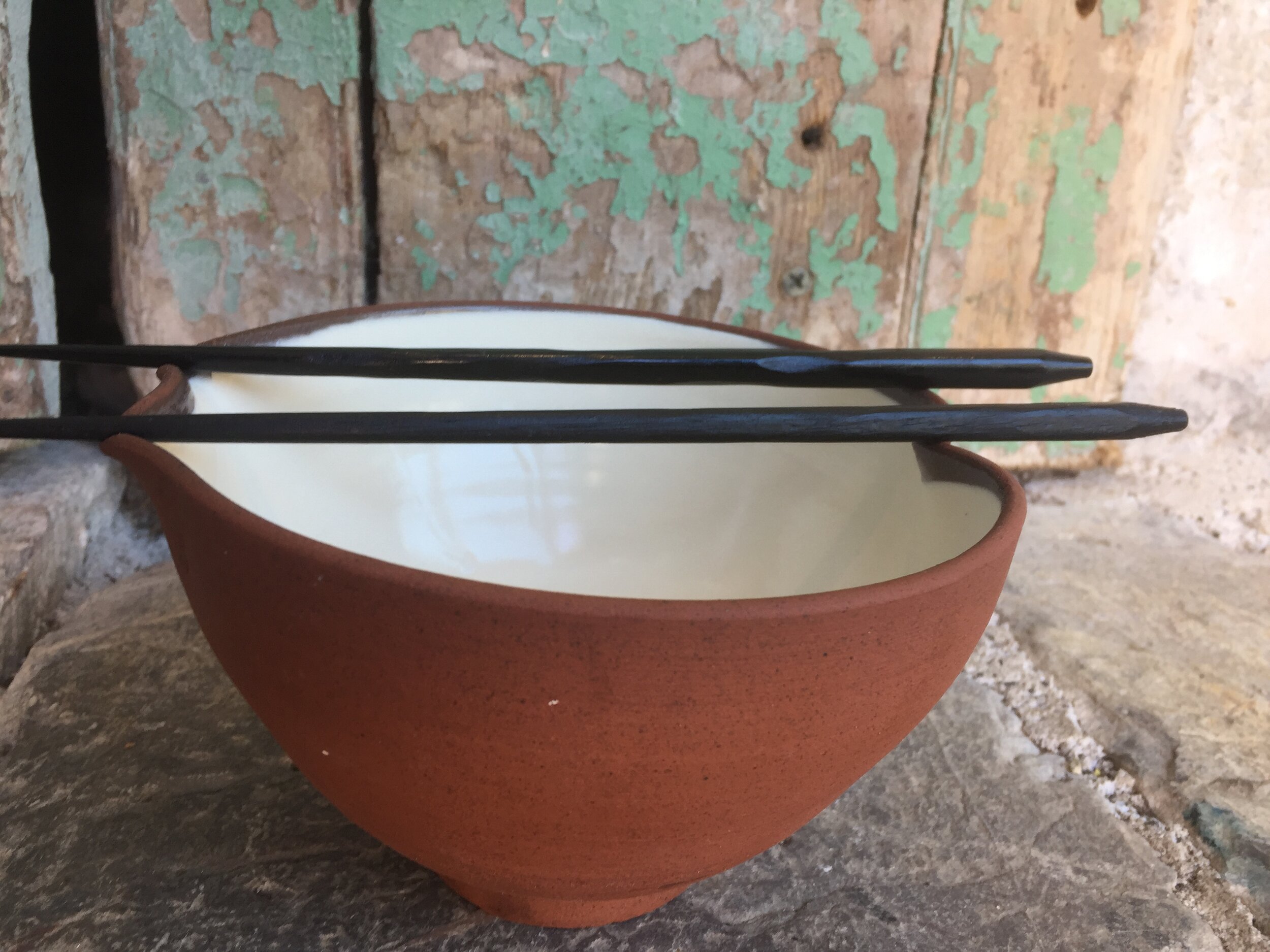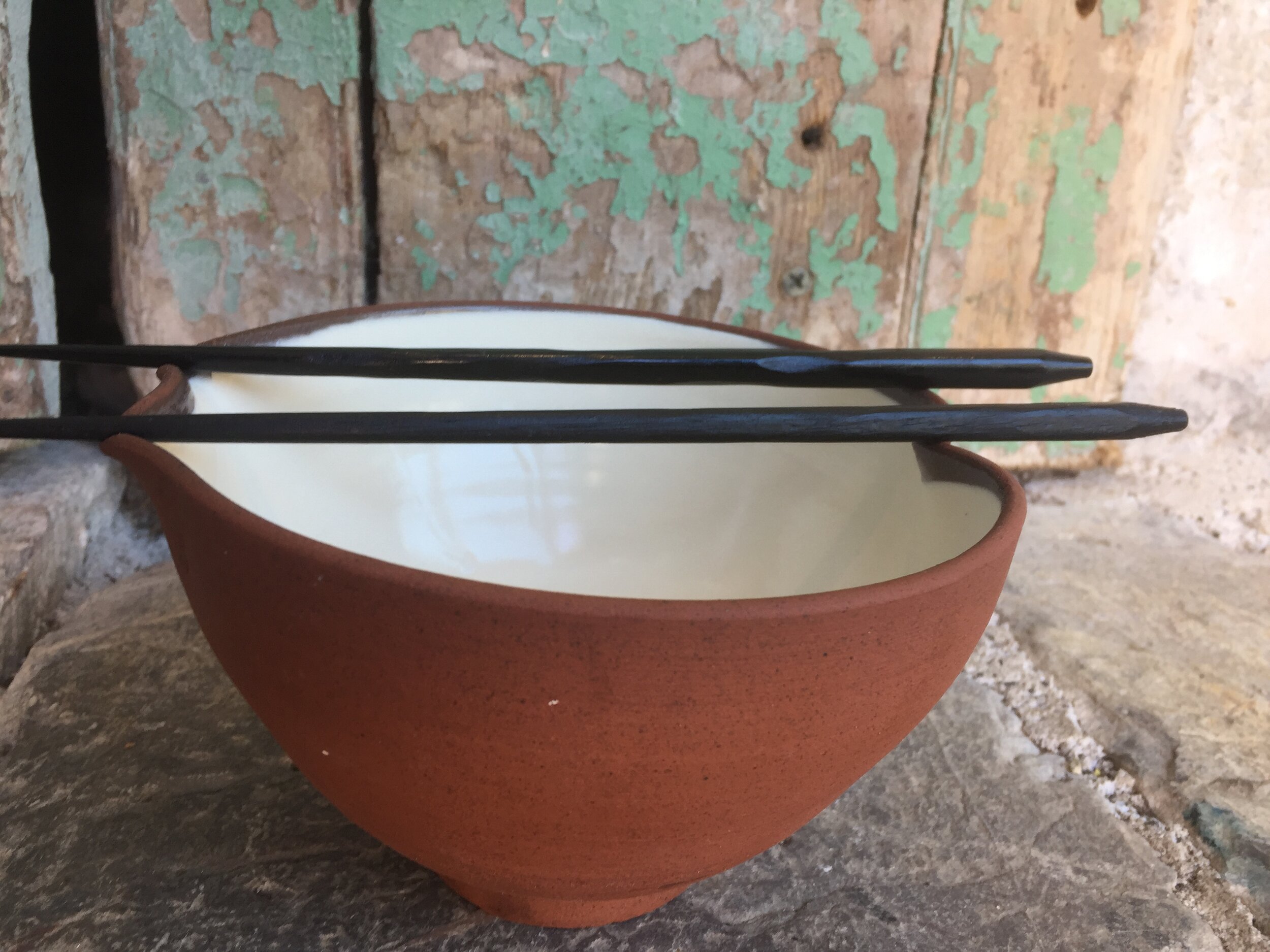 Ramen bowls
Chopsticks included.
These large Ramen bowls will satisfy anyones lust for noodles.
£35
Love Jugs.
With or without handles.
Small £14. Holds enough milk for between 4 and 6 cups of tea
Large £18. Holds enough milk for 6 to 10 cups of tea.
Nest of mixing bowls
From 1 - 4 lb mixing bowls.
White on terracotta.
Cost £58 for a set of 4
Hungry Soup Bowls
These bowls hold a substantial amount of soup. They can also be used as salad dishes and serving dishes.
They are designed to go in the oven (place cold ceramics into a cool oven, then bring to the heat). These bowls will go into the dishwasher.
£25
Salad or Pasta dishes
These dishes hold a healthy serving of food. Ideal for 1 hungry person or 2 sharing.
£25
Pottery Apron - Highly recommended, not made by me